What's New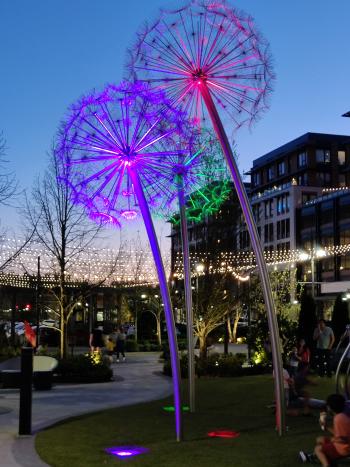 As we adapt to the impacts of the COVID-19 pandemic and turn our attention to recovery, the City is cautiously starting to come back to life... Albeit with facial coverings and constant spritzes of hand sanitizer.
Despite the economic hardship that permeated our small business community in 2020, a variety of fun new businesses have launched, while many of our beloved, longstanding businesses have persevered! Things are beginning to brighten, with venues, galleries and restaurants opening their doors and welcoming guests once again.
This exciting amalgamation of established businesses and newcomers is a true reflection of Kirkland's journey from epicenter of coronavirus to epicenter of resilience. We are proud and honored to be home to such a diverse and eclectic collection of businesses, all of which are breathing new life into our economic recovery while infusing it with hope and promise.
This page is dynamic, meant both to provide information on exciting new Kirkland businesses and attractions, while also keeping you informed about the progress of our existing COVID-impacted businesses as they open their doors.
We're open and you're invited!  
We're Back!
The early months of 2021 brought us many exciting re-openings, which means that there are many great reasons to come and explore Kirkland! Rediscover all the things that make our City amazing, from our wonderful, heart-filled community members, to our resilient business owners, to our charming array of parks that boast gorgeous waterfront views at every turn. Day trips are the new black, so check out all the fun things you can do in Kirkland!