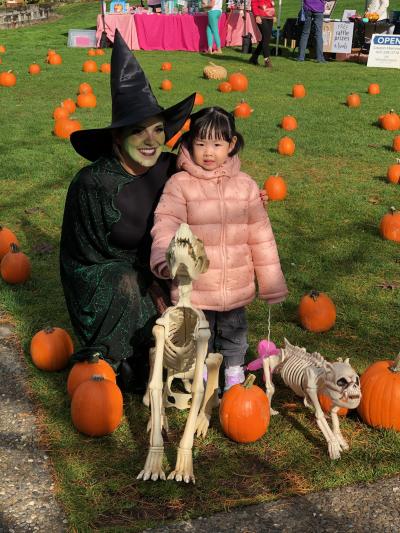 Beer, Halloween, Music and Art: The Best Fall Events in Kirkland
Mark your calendars! This September and October, there are so many reasons to explore Kirkland, you may have to visit more than once.
Kirkland Oktoberfest (Sept. 24–26): Kirkland's annual Oktoberfest with a Northwest twist has been transporting guests to Bavaria since 2013. Guests will enjoy drinking full pours of imported German beers, eating traditional Oktoberfest foods, participating in plenty of games and competitions, and swaying arm-in-arm to live oompah entertainment. Plus, Sunday is "Bring Your Dog Day." Tickets are on sale now.
Pumpkins in the Park (Oct. 30): This Halloween-themed day of family fun features two events in one: Pumpkins in the Park and Downtown Trick or Treating. Specially designed for children in costume, Marina Park is filled with food booths, giveaways, games, treats—and a children's costume contest, of course. After that, kids can trick or treat at the merchants in Downtown Kirkland!
Kirkland Wednesday Market and Juanita Friday Market (Wednesdays and Fridays 3–7 p.m.; ends Sept. 24 and 29): As summer winds down and makes way for fall, don't miss the final few farmers markets taking place at Marina Park this month. (Juanita Friday Market is at Juanita Beach.)
Great Annual NW Art Exhibition 2021 (Sept. 9–Oct. 2): The Great Annual NW Art Exhibition 2021 takes place at Kirkland's Parklane Gallery or online at parklanegallery.org. This year features fine art from nationally and internationally recognized Northwest painters. Check psgnwa.org for the reception link on Sept. 12, 2–3 pm.
ryan james fine arts (Sept./Oct.): ryan james fine arts, a contemporary gallery, represents a roster of 15 known and emerging artists working in the style of modern, abstract, and conceptual arts. Ryan James is now open at its brand-new space at Kirkland Urban.
Laura Viola Preciado (Sept. 1–30): Belltown Capsule, Belltown Art Walk, Sept. 10, 6–9pm
Sean Hamilton, Guest Artist (Oct. 1–31): Kirkland Urban; (Reception is Saturday, Oct. 16, 5–8pm)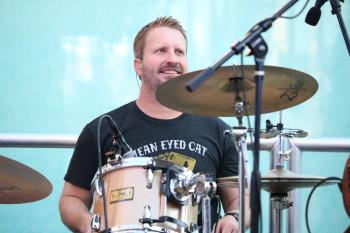 September Unplugged, Sponsored by EvergreenHealth (Sept); Enjoy live music every Friday night this month at The Village (near 203F Coffee and Lululemon), sponsored by EvergreenHealth. Come relax before a movie, enjoy dinner from Joe's Burgers or dessert at Salt & Straw, or just come for the music. Here's the September lineup:
Sept. 3, 6pm–8pm: Kaitie Wade
Sept.10, 6pm–8pm: Jonathan Sherrill
Sept.17, 6pm–8pm: Katie Jane Band
Sept.24, 6pm–8pm: Danny Welsh
Kirkland Winter Market (November 13 and December 11, 10am–2pm): Shop local goodies and gifts this fall at the monthly market at Kirkland Urban, starting in October.

Washington Oral Cancer Foundation Walk (Oct. 9, 10am–1pm): Join the effort to raise awareness and the funds that will allow the Oral Cancer Foundation to invest in new research, create educational programs, advocate for public policy, and support oral cancer survivors.
Yuri Naumov in Concert (Sept. 25, 7pm): Tickets are on sale now for guitar virtuoso this concert by Yuri Naumov, who is credited with inventing the Russian blues. The concert will take place at Stage 7 Pianos.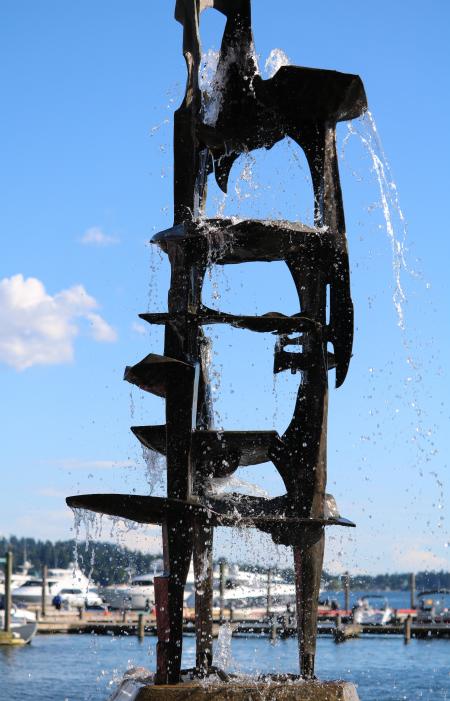 Taste Kirkland's Culture with Signature Fall Wine Walks
On a crisp autumn afternoon, gather with family and friends to get a taste of culture as you stroll along the waterfront in Downtown Kirkland. Tickets are on sale now.
Kirkland Wine Walks (Oct. 22, Nov. 19, Dec 17; general admission 6–9pm; VIP 5–9pm): Wine walks are back for 2021! Grab some friends and embark on a wine adventure through Downtown Kirkland's galleries, boutiques, and businesses. Meet some of Washington's finest wine and beer producers. Registration is now open (attendees must be 21; ID is required). Early purchase is encouraged—these events will sell out! The events commence at the Heathman Hotel (220 Kirkland Avenue) and in the Kirkland Urban Plaza lobby (400 Urban Plaza.)
Oct. 22: Zombie Wine Crawl
Nov. 19: Sweater Weather Walk
Dec. 17: Sips and Snowballs Walk
Must-Eats: Kirkland's Diverse Dining + Latest News
The Eastside offers surprisingly diverse fare to satisfy any and all palates, from sushi to tacos. Craving pho? How about great seafood? We've got it! With convenient kid-friendly and dog-friendly options, locals and visitors alike can deliciously dine in Kirkland.
Check out the local dining guide here.
Serious Pie Totem Lake: Celebrated Seattle chef Tom Douglas expands to the Eastside with a new Serious Pie location, scheduled to open in the spring of 2022. The new Kirkland pizzeria will offer an outdoor patio. More news to come!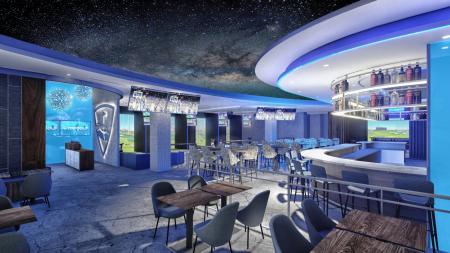 Lounge by Topgolf: This indoor venue offers superior hospitality, craft cocktails, and locally curated dishes, combined with industry-leading Topgolf Swing Suite technology and a collection of exciting virtual games, all delivering an experience that's fun no matter the occasion. Here, virtual games lead to real connections, and a night under the stars can be had without ever stepping outside.
Fall Shopping Spotlight: Zero Waste Grocery, Two Local Boutiques, and a September Spa Special
Kirkland is known for its collection of boutique shops in a charming lakeside downtown, such as the newly remodeled Park Lane. Show your support for small businesses while discovering unique finds. And remember to check Shop Local Kirkland for the latest and greatest.
Purpose Boutique: Shop with purpose at Purpose Boutique. Buy a sweater and help fund fair trade co-ops in India; buy a bracelet and help fight human trafficking. Through donations and unique partnerships, Purpose Boutique combines a little self-indulgence with a lot of giving back.
Earthlight Rocks & Gems: Looking for a one-of-a-kind gift for that special someone? Earthlight carries everything Mother Nature—from crystals, polished stones, beads and fossils to books and jewelry.
SCOOP Marketplace: Scoop is on a mission to normalize zero-waste grocery shopping and is passionate about teaching people how to improve the quality of their lives while learning to walk more gently on the planet. By reviving the shopping methods of generations past, we are giving ourselves a healthier hereafter. Recently opened in the Juanita area of Kirkland, Scoop is now offering bulk food so grab your jars and start shopping! 
Outdoor Recreation on Land and on the Lake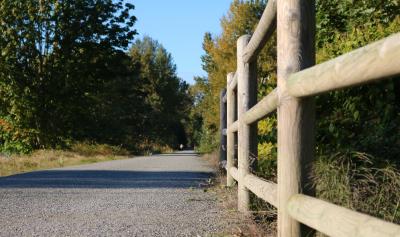 Cross Kirkland Corridor Trail: This famous trail and linear park spans 5.75 miles through eight neighborhoods, four major business districts, and more than a dozen parks. Along the way, take in beautiful Washington fall foliage, local murals and unique sculptures.
Duffy Electric Boats NW: Invite your friends, bring food and drinks, connect your playlist and putter around Lake Washington. Cozy up on a covered boat while you take in Washington's most scenic season. They are so easy to operate, even a child can drive! Open through mid-October (weather permitting).
Stay in Kirkland: Fall Hotel Packages
Sweater Weather Savings Package: Fall is the perfect time to reconnect with family or friends, with up to 25% off stays Sunday through Friday. Warm up your appetites with delicious comfort food infused with autumnal flavors. Stay in, get cozy, and enjoy a relaxing in comfortable guestrooms or spacious suites.
The Heathman Hotel x Peace Vans Adventure Package: The Heathman Hotel Kirkland and Peace Vans have teamed up to combine the thrill of the road with the comforts of home. The Heathman will help launch your road trip, welcome you home, or provide the ultimate basecamp to bookend your journey. All packages include on-site Peace Vans check-in and checkout to make things easy, and come with amenities to top off your PNW adventure with the best of our lakeside town. Choose from three packages (pricing and availability upon request; advanced reservations only):
The Ultimate Basecamp Package includes: two one-night stays at The Heathman Hotel Kirkland before and after your Peace Vans journey; Peace Vans check-in and checkout on-site; a pre-trip road trip snack pack; post-trip in-room pizza and beer delivery; a self-care package stocked with local wellness products; and $50 dining credit at Hearth. Airport transportation is available for an additional charge.
The Hit the Road Package includes: a one-night stay in a suite The Heathman Hotel Kirkland; Peace Vans check-in on-site; and a road trip snack pack. Airport transportation is available for an additional charge.
The Welcome Home Package includes: a one-night stay at The Heathman Hotel Kirkland; Peace Vans checkout on-site; in-room pizza and beer delivery; and a self-care package stocked with local wellness products. Airport transportation is available. for an additional charge.
The Woodmark Hotel & Still Spa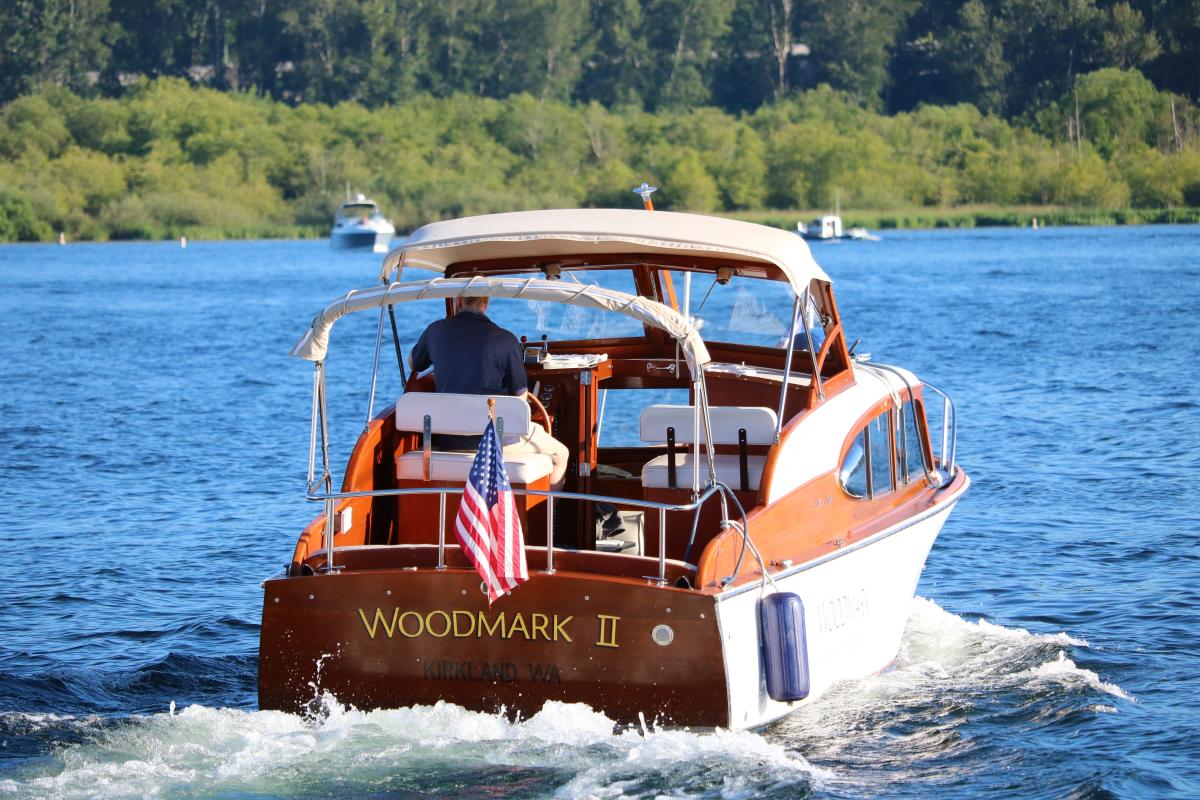 The Woof, Wag & Worry Less Package: While visiting Kirkland, the Woodmark is the purrfect pet-friendly place to stay. Book this pet package (including the $75 hotel pet fee) now to receive:
Luxury accommodations
Plush dog beds and bowls for use during your stay
A custom pet amenity for your furry friend to keep (includes treats, doggie bags, and their very own Woodmark tennis ball)
Disclaimer: Please visit each business's website for full information about what measures they are taking to provide a safe environment for their guests and staff.